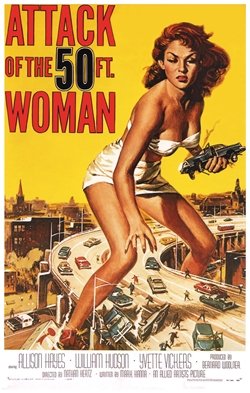 The big brains at Slate discuss "The End of Men," the topic of an impending debate to be held at NYU on September 20th, featuring Hanna Rosin. Slate never even tells us who (or what) will be debating the negative on September 20th.
Hanna Rosin's 2010 Atlantic cover story, "The End of Men," was one of the most talked-about magazine articles in recent years. "Man has been the dominant sex since, well, the dawn of mankind," wrote Rosin, an award-winning journalist for Slate and the Atlantic. "But for the first time in human history, that is changing—and with shocking speed." …

Why are men finished, exactly? Rosin says they've failed to adapt to a modern, postindustrial economy that demands a more traditionally—and stereotypically—feminine skill set (read: communication skills, social intelligence, empathy, consensus-building, and flexibility). Statistics show they're rapidly falling behind their female counterparts at school, work, and home. For every two men who receive a college degree, three women will. Of the 15 fastest-growing professions during the next decade, women dominate all but two. Meanwhile, men are even languishing in movies and on television: They're portrayed as deadbeats and morons alongside their sardonic and successful female co-stars. …

Rosin: The question I always have to respond to is, '[if women are taking over] why are there so many more men in power?' If you look at Hollywood, or you look at the Fortune 500 list, or you look at politics, there's a disproportionate number of men in the higher positions of power.

Slate: Why is that, then?

Rosin: Men have been at this for 40,000 years. Women have been rising for something like 30 or 40 years. So of course women haven't occupied every single [high-powered] position. How would that be possible? The rise of women is barely a generation old. But if you look at everything else, like the median, the big bulge in the middle, it's just unbelievable what has happened: Women are more than 50 percent of the workforce, and they're more than 50 percent of managers. It's just extraordinary that that's happened in basically one generation. It seems like whatever it is that this economy is demanding, whatever special ingredients, women just have them more than men do.
This is the kind of analysis that is actually taken seriously by the scientific, intellectual American elite that is so much better qualified to make all the decisions for the rest of America.