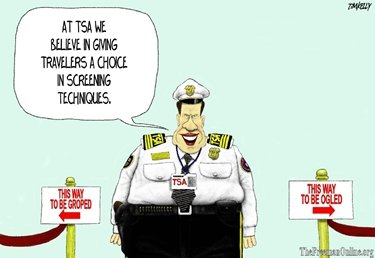 A TSA inspector was moved by something he saw in a young lady's luggage to leave her a note of encouragement.
Alarmed at potential bad publicity from the victim of this intrusion's tweet, TSA removed the employee responsible from screening operations and issued an apology. TSA Blog
So, the moral is evidently that it's ok if low-grade rent-a-cops paw through your underwear and unmentionables, as long as they refrain from sharing their glee at what they get to see with you.