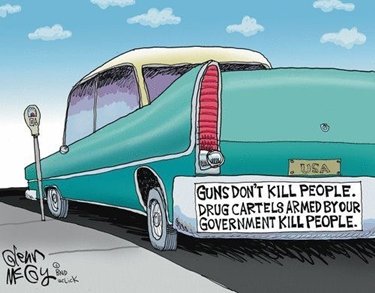 On December 8, 2011, appearing before the House Judiciary Committee, Attorney General Eric Holder baldly asserted that he had no idea who authorized the deadly Fast and Furious debacle and added that he would be "surprised" if any evidence about it could ever be found.

Put aside, for the moment, Holder's lack of transparency which has become standard operating procedure for the most transparent administration in history, and consider that Mr. Holder is correct for two primary and likely reasons: he knows who is responsible for every facet of Fast and Furious and has no intention of ever revealing that information, and he has the most important, powerful ace any corrupt bureaucrat or politician could possibly have up his sleeve, but more on this later.

According to Fox News, on January 19, Patrick J. Cunningham, chief of the U.S. Attorney's Office Criminal Division for Arizona, through his attorneys, has notified Rep. Darrell Issa's Committee that he will not testify before the committee as requested and that if subpoenaed, will take the Fifth and refuse to testify to avoid incriminating himself.