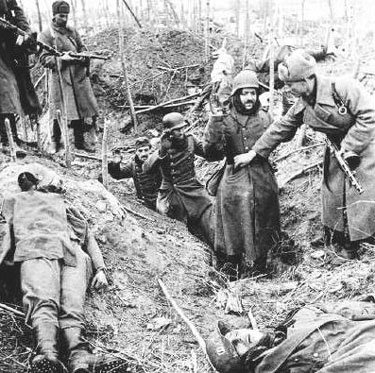 German socialists surrender at Stalingrad.
Lexington Green is in a gloating mood this morning.
Mr. Walker's victory is the Stalingrad of the Left.

They sought this recall election.

They chose to fight here.

They made it into a symbol and a do-or-die fight.

They threw everything they had into it.

And they lost it all.

Hubris led to Nemesis, to catastrophe.

The tide has turned.

On to Kursk.

On to Berlin.

On to

.