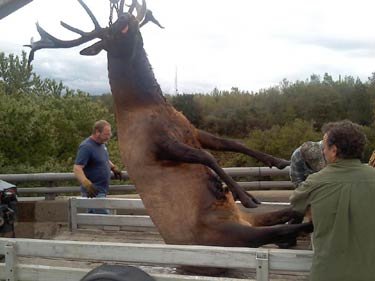 Fellow Pennsylvanian Joe Veoni reports:
The big news in Clearfield was the Elk that took a plunge off the bridge.
This ~ 1,000 lb. bull elk jumped off of the Clearfield Bypass bridge near the mall this afternoon. Numerous crews including the Game Commission were called in to retrieve the bull from the water. It is unknown what caused him to jump. He died on impact.
———————————–
Pennsylvania's elk descend from a herd of elk presented as a gift from President Theodore Roosevelt to PA Governor Gifford Pinchot.