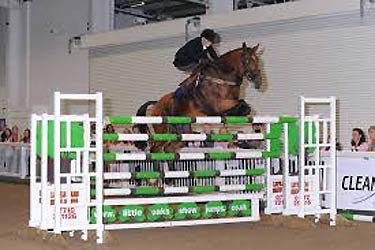 Michaela Bowling set a new British side saddle high jump record by clearing 6ft 3in at the The National Show at Aintree on Saturday 27 July.

Riding Laughing Larry, who is blind in one eye, they were just 3in off the world record.

Michaela, a regular showjumper and former point-to-point jockey, has been riding side saddle for a while, but this was only the third time Laughing Larry has been ridden aside.

Ireland's Susan Oakes, who broke the record last year at 5ft 11in, finished second.