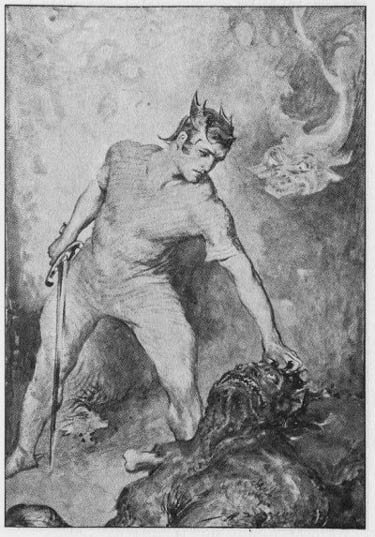 Beowulf prepares to behead Grendel
Stanford medievalist Elaine Treharne was doubtless moved by the perception of a similarity of compressed concision between Twitter tweets and Old English alliterative poetry to try to produce a Twitter version of the Beowulf epic. The Atlantic admired the elegance of her result.
Her Beowulf-in-a-hundred-tweets blog is here.
Sample:
"You guard my hall, Beowulf," said Hrothgar, stumbling to bed. Our hero disarmed: "Hand-to-hand we fight. God let win who he will."