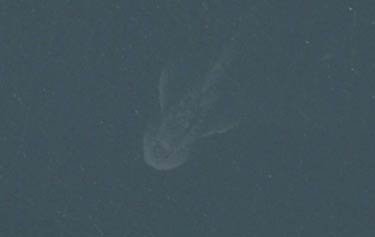 The Daily Mail reports that, late last year, an ordinary Briton playing with Apples maps decided to check out the satellite images of Loch Ness and found the above catfish-like image.
Andrew Dixon, 26, a charity worker for the Great North Air Ambulance, from Darlington, County Durham, said: 'It was a total fluke that I found it. I was looking at satellite images of my town and then just thought I'd have a look at Loch Ness.

'The first thing that came into my head when I saw it was, "That's the Loch Ness Monster". It was the shape of it, I thought it had to be something more than a shadow.
Read the whole thing.
More at Computer Magazine.
————————————————–
I think commenters at Gizmodo have successfully debunked this one.
Hat tip to Karen L. Myers.