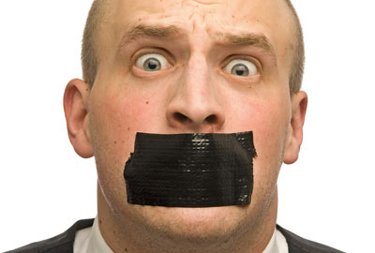 Andrew Sullivan's little munchkins are manning his blog while the great poof vacations on the Cape. Phoebe Maltz Bovy (who actually gets a byline — you go, girl!) yesterday identified two pieces so notable for thought crime that they may not be quoted or linked.
Piece 1 was a rant contending that "Transphobia is Perfectly Normal" by Gavin MacInnes at Thought Catalog. Bovy says:
I tend to agree with Allen, who writes:

I refuse to link to it—that's how bad it is. McInnes willfully misgenders all transgender people, Janet Mock included, while pathologizing them as "nuts" and fixating at great length on the state of their genitals. It's repulsive.

McInnes' piece doesn't deserve a formal response.

Yep. McInnes does not simply make an argument about gender identity that falls outside conventional liberal (and, as Allen notes, medical) norms. Such an argument might be buried below what it is he did write, but it's hard to say, given the muck surrounding any possible substance. I'm also not keen to drive traffic to something odious…
Actually, his editorial is pretty short, and most of it consists of intentionally-colorful-and colloquial rhetoric. But MacInnes does really make one serious argument: the argument that, when you play along with the particular fantasy and encourage all this, you are helping psychologically defective people harm themselves. Quote:
By pretending this is all perfectly sane, you are enabling these poor bastards to mutilate themselves. This insane war on pronouns is about telling people what to do. It may empower you to shut down a school's computer system because they phrased your gender wrong, but that's just a game to you. To them, it's a life-changing event that fucks them up. To fight against transphobia is to justify trannies. To justify trannies is to allow mentally ill people to mutilate themselves. When your actions are getting people mutilated, you're at war with them.
——————————
The other case of forbidden speech was an August 1 editorial in the Times of Israel (republished here) by Jochanan Gordon, titled "When Genocide is Permissible."
Gordon's editorial was quickly removed from the Times of Israel web-site and, a bit later, also taken down from The Five Towns Jewish Times web-site with this explanation:
An article that was posted earlier today on our website dealt with the question of genocide in a most irresponsible fashion. We reject any such notion or discussion associated with even entertaining the possibility of such an unacceptable idea.

The piece should have been rejected out of hand by editors but escaped their proper attention. We reject such a suggestion unequivocally and apologize for the error.
Gordon has since grovelled for forgiveness, deleted his Twitter account and gone into hiding.
In reality, though, Gordon's sin consists entirely of his use of the word "genocide." Gordon was really trying to justify the "disproportionate" Israeli response to Hamas's rocket attacks. He implicitly (and most unwisely) accepts the accusation that what Israel has been doing in Gaza is a kind of genocide, and then argues that Israel is justified by its right of self defense. He never actually advocates real genocide. He just agrees to term what Israel is already doing "genocide," and contends that Israel's actions are necessary and ought to continue. He should have used a different word.