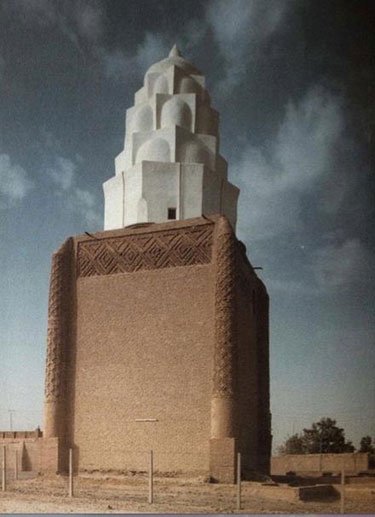 Tomb of Sharaf al-Dawla, Uqaylid ruler of Mosul, 1052
Not everybody is as enamored of multiculturalism as the burghers of Birmingham.
Reports from a variety of sources are confirming that the Islamic State of Syria and the Levant (ISIS) has dynamited the mausoleum of Sharaf al-Dawla, the earliest of six surviving muquarnas-domed tombs.
The destruction of the Sharaf al-Dawla mausoleum is part of a consistent program of elimination of Shiite and Yezidi cultural monuments.
The destruction of the Shia Shrine of Imam al-Daur shows that the Islamic State appears to continues to be intent on and capable of waging genocidal wars on multiple fronts. UNESCO Director-General Irina Bokova stated that "intentional targeting and systematic destruction of cultural heritage in Iraq is reaching unprecedented levels" and insisted that "cultural cleansing underway in Iraq must stop."