Chris Cilizza, at the Washington Post, marvels at the devastation wrought on democrats in the last election. Nationalizing healthcare and endlessly expanding government at the cost of the economy has come at a price.
Everyone knows by now that 2010 and 2014 were very good to the Republican Party. What they don't understand (or understand well enough) is just how good. Yes, Republicans now control the Senate and have their largest majority in the House since World War II. But it's downballot (way downballot) where the depth of the Republican victories over the past three elections truly reveal themselves — and where the impact will be felt over the long term.

In the past three elections, Republicans have gained 913 state legislative seats, according to calculations made by Larry Sabato at the University of Virginia. Here are Sabato's figures in chart form — and with historical comparisons — via GOP lobbyist Bruce Mehlman.
Now, there are more 7,000 state legislative seats in the country, according to the National Conference of State Legislatures, which makes that 913 number slightly less eye-popping. Still, the Democratic losses between 2010 and 2014 amount to 12 percent of all state legislative seats nationwide.

As NCSL notes, Republicans now control more than 4,100 seats — their highest number since 1920. [Emphasis added] After taking over 11 legislative chambers from Democrats in 2014, Republicans now control 30 state legislatures completely — and have full control of state government (state legislature and governorship) in 23 states.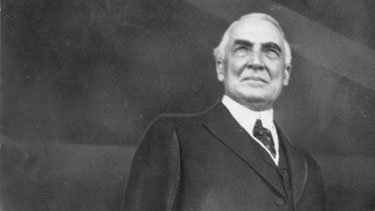 Warren Harding is smiling in Heaven.