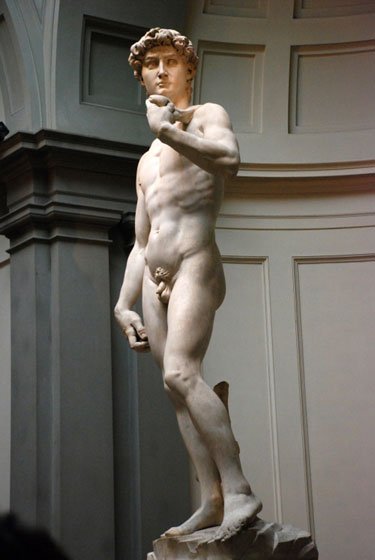 I saw the angel in the marble and carved until I set him free."
― Michelangelo Buonarroti
Oblomov, at Ricochet, contemplates the insoluble effort of the intelligentsia to re-engineer human society in accordance with ideology.
At the heart of the Leftist project is the idea of social engineering. The Leftist sees society the way Michelangelo saw a large slab of Carrara marble: a formless mass that needs sharp percussive tools to liberate its inner David. Whether it's "class" structure (Robespierre, Lenin), wealth and income distribution (Obama, Elizabeth Warren), or ethnic makeup (Obama), the Leftist imperative is to chisel and bulldoze the mass into a more aesthetically perfect configuration with respect to the offending criterion. The fact that leftists have been doing this since 1793, with consistently lamentable results, has not dampened their enthusiasm. We are always just a few broken eggs short of the perfect omelet. And as far as the breakage, well, when you're sculpting a masterpiece, the chips fly.
Read the whole thing.