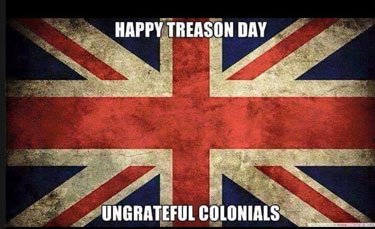 By publishing articles explaining why the American Revolution was a mistake, of course.
American independence in 1776 was a monumental mistake. We should be mourning the fact that we left the United Kingdom, not cheering it.
Why? His reasons boil down to: 1) Slavery (of course), 2) The Red Indians, 3) It's easier to pass laws (and to expand Statism) in a Parliamentary system.