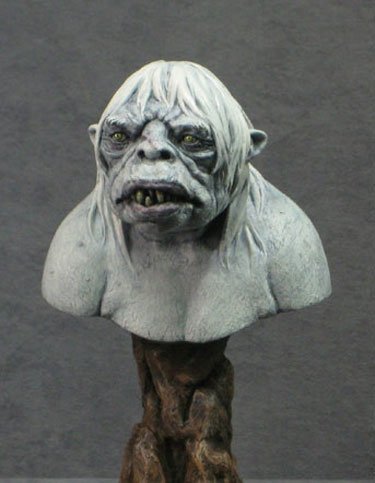 (Morlock by Tony McVey)
The struggle over Science Fiction's Hugo Awards waged between "sad puppies" (joined this year by the even more enthusiastic "rabid puppies" associated with writer Vox Day) and the Social Justice Warriors continued through the voting for this year's awards.
Stung by the the puppies' successes last year, the SJW faction was better organized and implemented a new strategy.
Milo Yiannopoulos describes the SJW operation and its results.
[T]he opposition to the Sad & Rabid Puppies slates took the form of encouraging voters to choose "no award" for an award category unless a work with appropriate politics was available. Taking it a step farther, many SJW zealots proved their commitment to tolerance, openness and variety by vowing not to read a work found on a Puppies slate under any circumstances.

Like the Death Star's visit to Alderaan, the results of Hugo Awards voting were ugly and unprecedented. 5 major categories including best novella and best short story went with "no award." To put that in perspective, in the previous 60 years of Hugo Awards, a total of 5 "no awards" have been given previously.
————————
A rabid puppy commenter at Vox Day's site waxed eloquent about what he thought of all this.
If we were to erect a monument to the spirit of our age, it wouldn't be something sublime like the Eiffel Tower, St. Peter's Basilica or the Empire State Building. No grandiose frescos would decorate it. No wondrous ostentations in gold leaf and lapis lazuli would adorn it. No clean-limbed marble statuary would guard it.

No, it'd be a squat, ugly thing, like a paleolithic fertility fetish or a Morlock or typical WorldCon polyamory enthusiast. It would be sexless, androgynous and gendernonconforming all at the same time, and rendered in drab wattle and daub. Its most striking feature would be a great big mealy mouth, from which would drip liquid bromides and taurine fecal matter. Hordes of hooting crypto-humanoids in their mobility scooters would gather under this toxic shower to pray for equality and more all-you-can-eat buffets.
Just wait until next year!