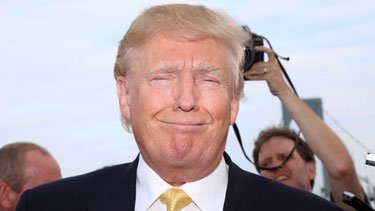 Daniel Hannan is the British representative to the EU Parliament who is notorious for saying intelligent and true things. He is naturally appalled that so many Americans have lost their marbles recently.
Shall I tell you the most depressing thing? It's not that the party of Lincoln and Reagan will be fronted by a self-absorbed, foul-mouthed, thin-skinned, bullying, mendacious, meretricious, mountainous berk. It's not the reputational damage that our most important ally will suffer in consequence: if I were Mexico, I'd be glad to pay for a sodding wall to keep Trump out. It's not the prospect of another sleekit Clinton using Supreme Court appointments to ensure a full generation of left-wing judicial activism.

No, sadder than any of these things is what the rise of the Donald says about democracy. …

Ah, America. You deserve better. And we expect better.
Read the whole thing.
Hat tip to Roger Kimball.