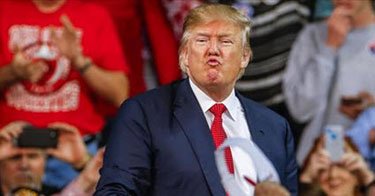 Ben Shapiro has some choice words about what the Republican Party has done.
The irony of Donald Trump's nomination for president of the United States is that the same establishment that he supposedly opposes has been praying for a candidate of his ilk for decades: a social leftist, a secular materialist, a big government activist. In other words, the establishment has drooled about nominating a Democrat for years.

They finally did it.

Trump's new Republican Party has nothing to do with the Constitution or conservatism – he mentioned the Constitution one time this week, conservatism zero times, freedom one time, liberty zero times, the unborn zero times, God zero times, and himself some 83 times. As he said, America is broken and "I alone can fix it."

Trump promises to fix your problems; Hillary promises to fix your problems. Freedom means fixing your own damn problems. It's their job to get government out of your way.

Or at least that used to be the conservative line.

No longer, in Trumpservative America.
Read the whole thing.