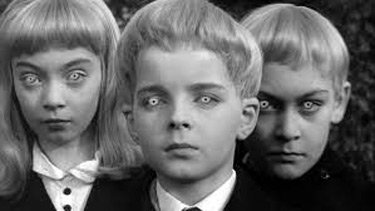 Gerard van der Leun on the base of the dying Establishment party.
They know now. They all know. All of them who are not racially bonded, or leftist dead-enders, or spiritually or mentally deficient, or a combination of all those fatal factors, all except those, finally know. They hide their knowing…. from each other, from us, and from themselves, but they still know that they know.

And they know that we know that they know.

Yet still they persist. They persist in ignoring all that the golem they put into the White House actually is — and what he is burrowing away at in his every-day more robotic manner. They know what It is but many cannot yet know that they know. It is too horrible to contemplate, too revolting to admit.

They get up in the morning and cast a glance at the television news and…. there It is, yammering and stammering about "inequality" as Its future net worth soars well above $500 million dollars. They hear Its voice and the very timbre makes them throw up a little in their throat. They know. They know what they have done, most of them twice, and the nausea has now risen inside them and never really leaves. Does it?

African-Americans, professional parasites, the slow or low information ones, those with diminished capacity, and those whose perversions seep into and permeate their politics are, in a sense, lucky. They have lashed themselves to this dying animal so tightly that they still see only the glow of what once others saw in their millions. Except now the glow is a little light, a rushlight; a faint flame powered by the flatulent and slowly burning swamp fumes of the fraud farm. To them it still yields enough light to still say, with deep sighs and passionate yearning for a glance or a touch from Him, "We can still believe. Yes, we can."

Taken as a whole these are the twenty to twenty five percent of citizens that form Its' irreducible base of panty-waists, parasites, perverts, and poltroons. They will never know anything other than the fable they told themselves long long ago. The truth will be out there but forever beyond their withered reach. If they could know what all the others now know, they would also know how vile their entire life has been; how colonized their minds; how enslaved their souls. And so they cannot know — or allow themselves to know — or permit others to tell them. Like the lost children of Hamelin they will follow their Piper into the cleft in the mountain and the cleft will, in time, snap shut behind them. They cannot be rescued or redeemed. Let them go. They are known as ""dead enders" because, in the end, they are as dead as all their pretty lies.
Read the whole thing.