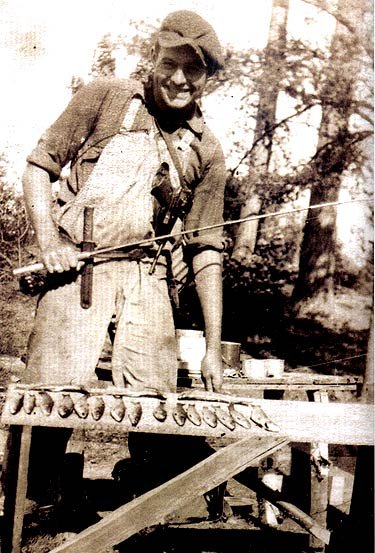 The young Hemingway carried his Colt Automatic Target Pistol in a shoulder holster.
Colt introduced the Colt Automatic Pistol Caliber .22 Target Model, based on a design by John Moses Browning completed by Colt employees George H. Tansley and F.C. Chadwick in 1915. Colt started calling this model "The Woodsman" in 1927, so earlier examples are referred to as Pre-Woodmans.
Like Hemingway's, my just-acquired Pre-Woodsman was manufactured in 1919 and is only a few serial numbers away from Papa's own. Mine has had its front sight replaced with a non-adjustable model and has white mid-century Franzite target grips.
"A most pined-after plinking pistol."