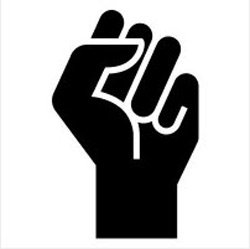 Ads in twenty cities are offering $2500 a month on top of $50 an hour to protest Trump's inauguration. The advertiser calls itself "Demand Protest." Federalist Papers.
Who do you suppose is supplying all the money? Soros?
————————————————-
Matt MacLean forwards this strange Tucker Carlson interview story:
Here's how Tucker Carlson began the interview:

"This is a sham, your company isn't real, your website is fake, the claims you have made are lies, this is a hoax. Let me start at the beginning, however, with your name, Dom Tullipso, which is not your real name. It's a fake name, we ran you through law enforcement-level background checks and that name does not exist. So let's start out with the truth. Tell me what your real name is."

Okay, let's back up a second.

Carlson invited the man identifying himself as Dom Tullipso on his show to talk about this new group that's popped up called Demand Protest. It says on the site, "When your strategy demands paid protest, we organize and bring it to life."

A few sites picked up on supposed ads this group was passing around reading "Get paid fighting against Trump!" However, it seems pretty clear this is a hoax.

The back-and-forth between Carlson and "Tullipso" was kind of amazing, and this was the moment when Carlson realized he was witnessing performance art before his very eyes:

"We are greatly, greatly supportive of national treasures such as Julian Assange, Edward Snowden, and Peyton Manning, and we really support their efforts to really get the truth out there, and in the case of the current client we have right now, uh, that client is, um, very interested in releasing the Roswell papers."

Oh, and in case you're wondering if the reference to Peyton Manning instead of Chelsea was a slip-up, he did it again a bit later, after he actually said, "We shifted from being against Trump to Trump about 30 minutes ago."

But towards the end of the interview, even Carlson's guest couldn't help but admit his surprise that he was invited on TV in the first place. After, of course, he said this:

"We are now supporting Trump in the hope that the Roswell documents from 1947 are finally released and put back into the hands of Fisher Stevens."
The above linked an earlier story from this from The Verge which contends that the story is a hoax:
According to publicly available who.is information, although demandprotest.com attracted virtually no attention until last week, the domain name was registered last month. Despite having no discernible presence until after the election, the website claims to include an endorsement from an "unnamed" 2016 presidential campaign chair, who allegedly called the group's work "astonishing." The page also lists a "copyright" of 2015 to 2017 for Demand Protest, LLC., and claims to have been extraordinarily busy in that time, racking up 48 "campaigns" with 1,817 paid "operatives." Phone contact information leads to a dead-end voicemail box, and the group did not respond to an email.

The story gained traction yesterday, and was picked up by conspiracy website Infowars — where, even then, it was met with some skepticism. ("It's unclear if the DemandProtest.com website is actually legitimate," the site's story says.) Still, other conservative-leaning websites with reputations for inaccuracy have joined in. "BREAKING: Far Left Group Is Paying Activists a Monthly Salary to Stop TRUMP," the Gateway Pundit blog blared.
Deeply weird. It is still entirely unclear what "Dom Tullipso" and "Demand ProtesT" are all about, but it seems clear that they are not a subsidiary of MoveOn.org.