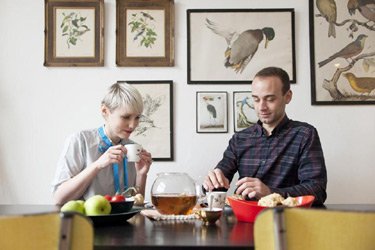 Megan McArdle heartlessly debunks the haute bourgeois obsession with food traditions.
Americans of a certain social class love nothing more than an "authentic" food experience. It is the highest praise that they can heap on a restaurant. The ideal food is one that was perfected by honest local peasants in some picturesque locale, then served the same way for centuries, the traditions passed down from mother to daughter (less occasionally, from father to son), with stern admonitions not to dishonor their ancestry by making it wrong.

These American diners are constantly in a quest for their own lost heritage, along with the traditions of other peoples they don't know very well. We live, the lore says, in a fallen state, victims of Big Agriculture and a food industry that has rendered everything bland, fatty and sweet. By tapping the traditions of centuries past — or other, poorer places — we can regain the paradise that our grandparents unaccountably abandoned. …

[M]uch of what we eat now as "authentic" is mostly some combination of peasant special-occasion dishes and the rich-people food of yesteryear, fused with modern technology and a global food-supply chain to become something quite different from what our ancestors ate, or the ancestors of people half a world away ate. And that's OK. The baguette is delicious, and so is that pricey "peasant" loaf. But they are no better for having been invented decades ago than something that was invented last week, nor would they be better still if Caesar's legions had been carrying them across Europe.
Read the whole thing.