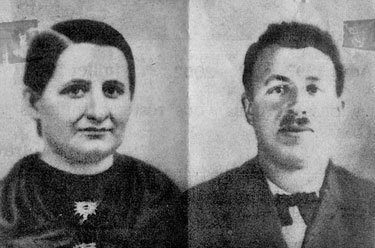 The remains of 75-year-old remains found preserved in a receding glacier in the Alps have been confirmed as a couple who went missing after going to milk their cows.

Marcelin Dumoulin and wife Francine, who have now been pictured, were found lying near each other in the Diablerets massif in southern Switzerland, along with backpacks, a bottle, a book and a watch.

The confirmation came from a DNA test, and ends decades of uncertainty for their seven children.

Marcelin, a 40-year-old shoemaker at the time, and Francine, a schoolteacher aged 37, had left their village of Chandolin to milk their cows in a meadow above Chandolin in the Valais canton on August 15, 1942.

The couple never returned from their trip, and officials at the Glacier 3000 ski resort said that the couple had likely fallen into a crevasse.