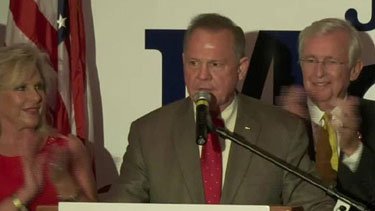 CNN is shocked, shocked at what Roy Moore said, back in 2009:
Roy Moore in 2009: 'Only thing I know that the Islamic faith has done in this country is 9/11'

Republican nominee for US Senate in Alabama Roy Moore said in a 2009 speech that the only thing that Muslims had done in the United States was the September 11, 2001 terrorist attacks.

Moore, a hard-right conservative who beat out establishment candidate Luther Strange in the Republican primary, is now facing Democrat Doug Jones in a special election set for December 12.

The former Alabama chief justice has in the past made a series of controversial remarks about Islam, including earlier this year calling it a "false religion."
Anyone who disagree with Judge Moore is kidding himself.