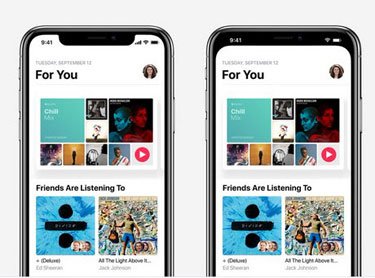 Joshua Topolsky tears off the band-aid.
The "notch" on the new iPhone X is not just strange, interesting, or even odd — it is bad. It is bad design, and as a result, bad for the user experience. The justification for the notch (the new Face ID tech, which lets you unlock the device just by looking at it) could have easily been accomplished with no visual break in the display. Yet here is this awkward blind spot cradled by two blobs of actual screenspace.

It is, put plainly, a visually disgusting element. One which undermines the core premise of the iPhone X's design ("all screen"), and offers a feature as an excuse which is really an answer in search of a question. To wit: no one wanted or asked for Face ID, and the feature actually raises new concerns about security for users. From a performance standpoint, there is hardly a differentiating factor between the iPhone X and iPhone 8 Plus beyond display size and type — the former is a flagship only because Apple wants it to be one.

Plenty has been written about the mind-numbing, face-palming, irritating stupidity of the notch. And yet, I can't stop thinking about it. I would love to say that this awful design compromise is an anomaly for Apple. But it would be more accurate to describe it as the norm.