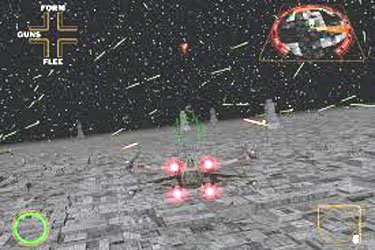 Free Beacon: NavyCon attendees critique the Empire's military failures.
The debriefing was as vicious as you'd expect it to be, the Navy commander methodic in his dissection of one of the greatest failures in military history. The massive loss of life and strategic capabilities were inevitable once the officers of history's greatest military force allowed large sections of the region to "develop into a safe haven" for lawlessness and terrorism, "the perfect environment to allow a rebellion to grow."

"Once maritime dominance is established, resistance from shore rarely stops," says Cmdr. BJ Armstrong. "Without small ships to run intercept the blockade was simply a dismal failure."

Armstrong, an academy instructor with a PhD in War Studies from King's College, is not talking about the Middle East or Northern Africa of today or the sinking of the Bismarck in 1941. He's focused on the loss of the Death Star and the Battle of Hoth, two "cautionary tales" that have much to teach the future officers of the American military. …

Defense News writer David Larter['s]… presentation focuses on the "Mistakes of the Empire" in Star Wars. In between his quips about the rebel alliance's tactical resemblance to ISIS and Darth Vader's failures as a leader—"force choke in private, praise in public"—are actual lessons about institution building and educating military commanders. Vader choking "Admiral Bozzell"—here someone interjects that it's "Admiral Ozzel"—represents the "zero defect mentality" of leadership that cripples military leadership. He points to military command's trigger finger in laying off errant captains who have caused public relations headaches.

"Is the Navy force choking people for simple mistakes and is that making leaders too cautious?" he says. "A healthy organization struggles with these issues and does so publicly."

The Empire comes in for further scorching by Cmdr. Armstrong, who lays waste to the idea that it had any chance against Jedi rebels. One need only study naval architecture to grasp the point: The Empire's "improper fleet architecture" left it unable to provide "constabulary duties" in peacetime, which allowed rebellion to fester. More than that such a system stifles leadership as ship captains are taken from a pool of those "at the ends of their careers" rather than young leaders.

Capt. Mark Vandroff, a long-time ship builder and commander of the Carderock Division of the Naval Surface Warfare Center, joins the dogpile heaping scorn on Palpatine. Vandroff disputes Armstrong's simplistic reliance on constabulary forces, saying that building constabulary forces would "bankrupt" the Empire. But he also acknowledges the Empire's miscalculation of the political realities of the galaxy and understanding of supply chain that ultimately undid the Death Star—even after an otherwise flawless acquisition and building operation.

"If your strategy doesn't make sense it doesn't matter what you buy," he says.