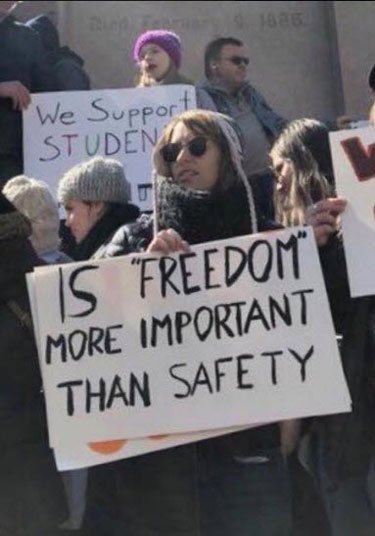 JV on Facebook posts:
Two disturbing tales from this weekend:

After Parkland, one friend posted about perhaps joining the NRA out of spite ("I'm tempted to join the NRA if only to fight the ridiculous group think"). This post, which contained absolutely nothing threatening, was anonymously reported to his local police department who dispatched a detective to interview him.

Another friend received a phone call from a high school friend, whom he had not spoken to in many years, who expressed deep concern for his worsening "radical conservative' views. "We're very worried about you." She made it sound like a number of people were discussing this concern behind his back and clearly wished to help him mend his ways.

How did we get here?
Join the NRA… today!