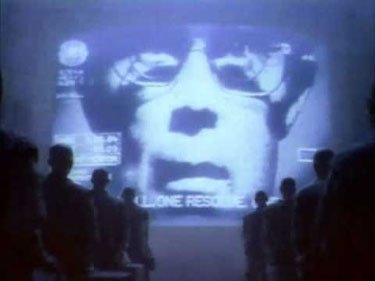 Jaron Lanier tells New York Magazine how Big Internet Tech Companies went wrong.
We used to be kind of rebels, like, if you go back to the origins of Silicon Valley culture, there were these big traditional companies like IBM that seemed to be impenetrable fortresses. And we had to create our own world. To us, we were the underdogs and we had to struggle. And we've won. I mean, we have just totally won. We run everything. We are the conduit of everything else happening in the world. We've disrupted absolutely everything. Politics, finance, education, media, relationships — family relationships, romantic relationships — we've put ourselves in the middle of everything, we've absolutely won. But we don't act like it.

We have no sense of balance or modesty or graciousness having won. We're still acting as if we're in trouble and we have to defend ourselves, which is preposterous. And so in doing that we really kind of turn into assholes, you know? …

when you move out of the tech world, everybody's struggling. It's a very strange thing. The numbers show an economy that's doing well, but the reality is that the way it's doing well doesn't give many people a feeling of security or confidence in their futures. It's like everybody's working for Uber in one way or another. Everything's become the gig economy. And we routed it that way, that's our doing. There's this strange feeling when you just look outside of the tight circle of Silicon Valley, almost like entering another country, where people are less secure. It's not a good feeling. I don't think it's worth it, I think we're wrong to want that feeling.

It's not so much that they're doing badly, but they have only labor and no capital. Or the way I used to put it is, they have to sing for their supper, for every single meal. It's making everyone else take on all the risk. It's like we're the people running the casino and everybody else takes the risks and we don't. That's how it feels to me. It's not so much that everyone else is doing badly as that they've lost economic capital and standing, and momentum and plannability. It's a subtle difference. …

I think the fundamental mistake we made is that we set up the wrong financial incentives, and that's caused us to turn into jerks and screw around with people too much. Way back in the '80s, we wanted everything to be free because we were hippie socialists. But we also loved entrepreneurs because we loved Steve Jobs. So you wanna be both a socialist and a libertarian at the same time, and it's absurd. But that's the kind of absurdity that Silicon Valley culture has to grapple with.

And there's only one way to merge the two things, which is what we call the advertising model, where everything's free but you pay for it by selling ads. But then because the technology gets better and better, the computers get bigger and cheaper, there's more and more data — what started out as advertising morphed into continuous behavior modification on a mass basis, with everyone under surveillance by their devices and receiving calculated stimulus to modify them. So you end up with this mass behavior-modification empire, which is straight out of Philip K. Dick, or from earlier generations, from 1984.

It's this thing that we were warned about. It's this thing that we knew could happen. Norbert Wiener, who coined the term cybernetics, warned about it as a possibility. And despite all the warnings, and despite all of the cautions, we just walked right into it, and we created mass behavior-modification regimes out of our digital networks. We did it out of this desire to be both cool socialists and cool libertarians at the same time.