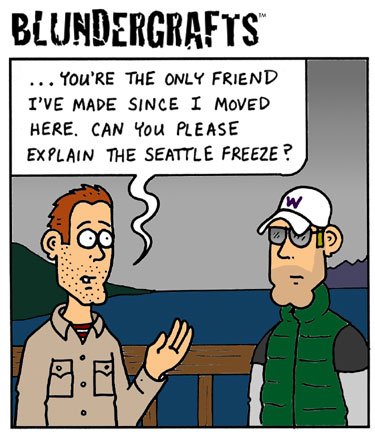 ————————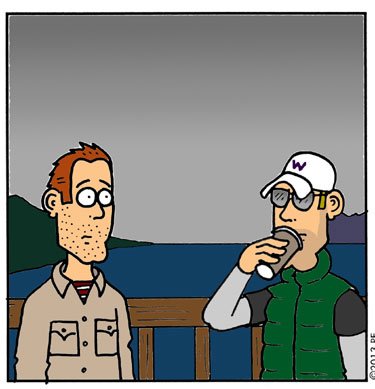 ————————-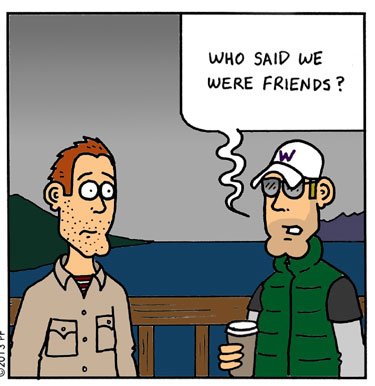 Jonathan Zwickel agrees that the Seattle Freeze is real. What would you expect, he contends, from a city like Seattle? Home to a growing population of gloomy, narcissistic left-wing hipsters, self-entitled and with a chip on every shoulder.
"Seattle is a moody college kid still figuring out whether to get a job or hitchhike across Europe."
If Seattleites are not especially welcoming, it's for good reason. This place is hemmed in by towering mountains and imposing bodies of water, and blanketed by climatic gloom nine months of the year. Sublime as it is, the environment can punish the human spirit. Only the hardy survive, and the ones who put down roots are rightfully wary of those who haven't put in the time yet. There isn't a lot of room. We're fighting for limited resources. Keep the bastards out. Give 'em the Freeze. If you make it through, maybe you, too, deserve to stay.

The Freeze strives to preserve in an age of gratuitous consumption. You can call it good or bad but that misses the point. It simply is. Respect it or go back to California. It took me years after arriving to reach a détente with the fundamental, dour flavor of this place. I'll never be considered a local — "I grew here, you flew here" are words someone actually said to me once — nor am I the true Northwesterner who's only happy when he's miserable. Still, this place is home.

I have succumbed to the petty, particular virtue of this place and now I'm OK with it, which is possibly the most Seattle thing I've ever written.
They can keep Seattle, and the rest of the Left Coast, as far as I'm concerned.