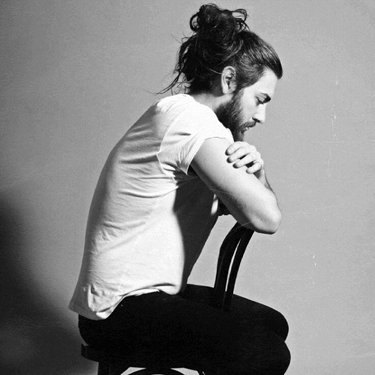 Grub Street has bad news for the residents of Portland and Brooklyn.
There was a time, not so long ago, when Pabst Blue Ribbon and the term "hipster" were more or less synonymous. The watery budget brew was catnip for urban creatives, and business was thriving. In 2003, when the Times first took notice of PBR's bike-messenger cachet, the paper reported that sales had risen 5.3 percent the year before. It was the start of a boom. By 2009, sales were growing by 25 percent. In 2011, someone went on record with the Chicago Tribune to call it "the nectar of the hipster gods." David Chang put it on tap when he opened a Momofuku outpost in Toronto.

The beer's cultural bona fides were always something of an instant cliché, but now PBR is in danger of receiving the ultimate badge of hipster credibility: being killed by big business.

Despite the name of the Pabst Brewing Company, they don't brew the PBR that was beloved by everyone living in Williamsburg in 2009. For years, Pabst has outsourced its beer-making to MillerCoors, a relationship that has suddenly gone sour. The two companies are locked in a half-billion-dollar court battle that, some say, could spell the end of PBR, as well as many other beer brands that Pabst owns. Pabst currently pays MillerCoors nearly $80 million a year to brew its beer; MillerCoors says that, after 2020, it may no longer have the necessary resources available, and is threatening to let the contract expire unless Pabst agrees to a fee that's closer to $200 million per year, an amount that Pabst contends would "bankrupt us three times over." …

Pabst closed its flagship Milwaukee brewery in 1996. When Pabst's last brewery, in Fogelsville, Pennsylvania, closed in 2001, it shifted brewing responsibilities to Miller. In the meantime, Pabst was also focused on buying plenty of beer brands that weren't PBR, including Lone Star, Schlitz, and Schaefer ("the one beer to have when you're having more than one"). "We own 77 brands, and 50 of them are dormant," current owner Eugene Kashper told a New Jersey paper in 2015. "We have a virtual monopoly on American heritage brands."

What Pabst doesn't own is a brewing complex to make its beer. The company did recently offer $100 million for a shuttered facility in North Carolina, but that brewery's owner, which is — wait for it — MillerCoors, made a counter offer of $750 million, effectively ending negotiations.

Pabst is stuck. Its products are brewed, packaged, and distributed by a rival who seems to have no interest and, MillerCoors's lawyers argue, no obligation to keep the relationship alive. Now, according to the AP, Pabst "is seeking more than $400 million in damages and for MillerCoors to be ordered to honor its contract."
Hmmm. Hiring your competitor to make your product, then sitting back and essentially collecting rent, has a down-side! Who would have imagined?