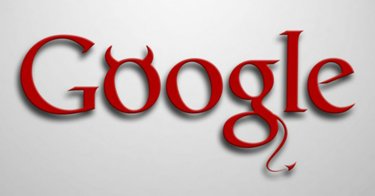 Apparently, very close to half the people working at Google are temp workers, and the lot of the Google temp worker,Ephrat Livni tells us, is a very unequal and unhappy one, invariably terminated after two years.
The campus in Mountain View is dotted with giant statues of sweets representing the company's Android versions—Eclair, Donut, Gingerbread, Honeycomb, Ice Cream Sandwich, Marshmallow. Multicolored bikes, unlocked, line the racks outside the buildings, many of which have laundromats, gyms, photo booths, and other funny statues, plus offices with kitchens containing a dizzying array of snacks. There is free lunch (and breakfast, and minimal dinners, too).

On the surface, it all seems delightful. Certainly, I was excited when I got there on a contract as a document review attorney in 2013. But deeper engagement with the company revealed a surprising and widespread disgruntlement. At first I didn't understand why everyone was so defensive, glum, and sullen at this otherworldly workplace. But I soon learned the reason came down to deep inequality.

Nearly half of Google workers worldwide are contractors, temps, and vendors (TVCs) and just slightly more than half are full-time employees (FTEs). An internal source, speaking anonymously to The Guardian, just revealed that of about 170,000 people who work at Google, 49.95%, are TVCs and 50.05% are FTEs. As The Guardian reported on Dec. 12, a nascent labor movement within the company led to the leak of a rather awkward document, entitled "The ABCs of TVCs," which reveals just how seriously Google takes the employment distinctions.

The document explains, "Working with TVCs and Googlers is different. Our policies exist because TVC working arrangements can carry significant risks." Ostensibly, TVCs are excluded from a lot of things because letting them in on the company's inner doings threatens security. "The risks Google appears to be most concerned about include standard insider threats, like leaks of proprietary information," The Guardian writes based on its review of the leaked document.

But in the case of the team I was on—made up of lawyers, most of whom were long-term contractors—we reviewed the most important internal documents and determined whether they were legally privileged. In other words, outsiders were deciding what mail and memos from top Google executives, engineers, and other deep insiders should be considered private in lawsuits and investigations. The irony of this bizarre access, in view of our disparate treatment, was not lost on us. And eventually, it wore workers down.

There was a two-year cap on contract extensions and a weird caste system that excluded us from meetings, certain cafeterias, the Google campus store, and much more. Most notably, contractors wore red badges that had to be visible at all times and signaled to everyone our lowly position in the system.

On days when the full-time employees were on retreats or at all-hands meetings, the office was staffed entirely by contractors. We'd nibble on snacks from the office kitchen, contemplate whether to go to the pool or gym or yoga or dance classes, and laugh amongst ourselves at this heavenly employment hell.

But it was also oddly depressing. We were at the world's most enviable workplace, allegedly, but were repeatedly reminded that we would not be hired full-time and were not part of the club. Technically, we were employees of a legal staffing agency whose staff we'd never met. We didn't get sick leave or vacation and earned considerably less than colleagues with the same qualifications who were doing the same work.

In time, I learned the patterns for each class of contractor hires. We came in groups on 12-week contracts that were then renewed, usually for six months, until we neared two years. As the two-year limit approached, the optimists in any given class cajoled and negotiated with managers, and the pessimists grew grumpy and frustrated about having to look for new work. Either way, the response was the same. All had to go.