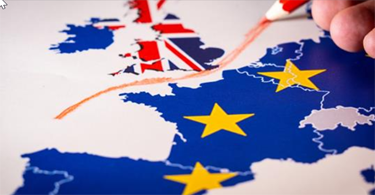 Michael Barone finds the Transatlantic elite response to its political defeats in 2016 is identical to the response of the Bourbons to the Revolution in France. They are determined to learn nothing and forget nothing.
It was no coincidence that Donald Trump scheduled a trip to Britain, purportedly to inspect one of his golf courses in Scotland, on June 23, 2016. That was the day of the Brexit referendum, in which 52 percent of the electorate — 17.4 million voters — voted for their nation to leave the European Union.

Candidate Trump's earlier endorsement of Brexit was criticized by elevated opinion as an unfriendly interference in another nation's internal affairs. Few if any of the scoffers had similarly criticized former President Barack Obama for urging Britons to vote "remain," even threatening that if they voted "leave" they would go "to the back of the queue" in seeking a free trade deal with the United States.

Thirteen months before Trump's trip and the British vote, few thought there was any possibility of a Trump candidacy or a Brexit referendum. The shock of Brexit in June and Trump's victory in November has not been fully absorbed by British or American financial, media, and political elites in all the time since.
30 Democrats in Puerto Rico with 109 lobbyists for weekend despite shutdown

As the gifted British political analyst Douglas Murray writes in National Review, "Instead of accepting the votes and trying to learn from them, elites have expended almost all their available energies trying to pretend that voters in 2016 were bad or duped. The past two years could have been spent trying to learn something or build something. Instead, the best minds of Left and Right have spent their time making claims of 'racism,' 'Russia,' and 'Cambridge Analytica.'"

The unlearning continues. Here, the government (actually, less than one-quarter of the federal government) is "shut down" over Democrats' resistance to Trump's demand for funding the border wall — er, barrier — which he negligently failed for two years to obtain from the Republican-majority Congress.

Most Democratic politicians — and, polls show, many Democratic voters — favored border barriers before Trump's victory. Now, they insist walls are "immoral" and ineffective.