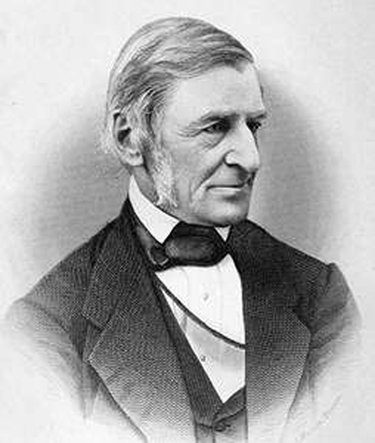 "[D]o not tell me, as a good man did to-day, of my obligation to put all poor men in good situations. Are they my poor? I tell thee, thou foolish philanthropist, that I grudge the dollar, the dime, the cent, I give to such men as do not belong to me and to whom I do not belong. There is a class of persons to whom by all spiritual affinity I am bought and sold; for them I will go to prison, if need be; but your miscellaneous popular charities; the education at college of fools; the building of meeting-houses to the vain end to which many now stand; alms to sots; and the thousandfold Relief Societies; — though I confess with shame I sometimes succumb and give the dollar, it is a wicked dollar which by and by I shall have the manhood to withhold."
— "Self Reliance," Ralph Waldo Emerson.
There was a time when every school child in the United States read Emerson's essay on Self Reliance.