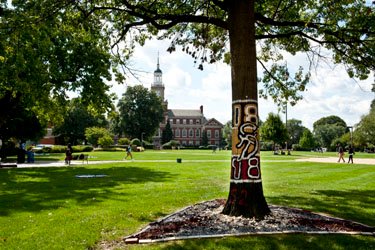 The neighborhood around Howard University in D.C. has been improving, i.e. more whites are moving in, and white residents have taken to walking their dogs on the University's grassy campus.
Howard students have freaked out over this horrible invasion of Black space, and complaints about "gentrification," "colonization," and memories of bloodhounds pursuing Little Eva and police dogs barking at demonstrators in Birmingham are flying.
Last Friday, the President of Howard issued a statement discouraging bringing dogs, other than service animals, onto the private university's "beautiful,sacred space that provides comfort and, in many ways, sanctuary." Meaning sanctuary from people with insufficient melanin.
Black news and cultural sites today are filled with expressions of the most extreme sorts of group chauvinism and racial animosity related to this story. One example