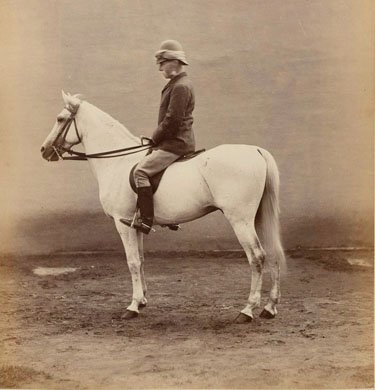 The best example of what was called a Nejdi horse that comes to my mind is 'Vonolel'–the horse of General Roberts. Here is a letter that General Roberts has written to Homer Davenport in 1907 and a photograph showing Lord Roberts mounted on the Vonolel, c. 1881
"ENGLEMERE, ASCOT, BERKS,
4th March, 1907.
Dear Sir,—I have been a long time replying to your letter of the 22d of November, in which you asked for information about the Arab horse I had in my possession for many years. I have deferred doing so until I could send you a photograph of the horse; this I have been able to discover quite lately. I bought the horse in Bombay in 1877. He was a pure-bred Nedj Arab and was then five years old, and had quite recently been landed from Arabia. The following year I took him to Afghanistan, where he was with me for two years in extremes of heat and cold, and very often with difficulty about proper food for him, but while other horses fell off in condition from not getting forage, the little Arab maintained his throughout. I kept him all the time I was in India and in 1893 brought him to England. He attracted great attention at the late Queen's jubilee in 1897; he died two years afterward, and is buried in the garden of the Royal Hospital, Dublin, in which I reside while commanding in Ireland. During the twenty-two years he was in my possession he travelled with me over fifty thousand miles and was never sick or sorry. He measured exactly 14 hands 2 inches.
Believe me,
Yours very truly,
ROBERTS, F. M."
———————–
Kipling's tribute to Lord Roberts: "Bobs" (an excerpt):
If you stood 'im on 'is head,
Father Bobs,
You could spill a quart of lead
Outer Bobs.
'E's been at it thirty years,
An-amassin' souveneers
In the way o' slugs an' spears—
Ain't yer Bobs?
What 'e does not know o' war,
Gen'ral Bobs,
You can arst the shop next door—
Can't they, Bobs?
Oh, 'e's little but he's wise;
'E's terror for 'is size,
An'—'e—does—not—advertize—
Do yer, Bobs?
Now they've made a bloomin' Lord
Outer Bobs,
Which was but 'is fair reward—
Weren't it, Bobs?
So 'e'll wear a coronet
Where 'is 'elmet used to set;
But we know you won't forget—
Will yer, Bobs?
———————–

The grave of Vonolel, the famous and bemedalled horse.
Many people walking the grounds of the Royal Hospital in Kilmainham will pass a small grave without noticing, and yet this grave is perhaps the most unusual grave in Dublin itself. In the grounds of the Hospital, one finds the final resting place of 'Vonolel', twenty-nine years old on passing, but a veteran of conflict.
In the parade celebrating Queen Victoria's Diamond Jubilee, General Roberts led the colonial contingents in the procession on his grey 'Vonolel', the only horse to be awarded campaign medals for the Afghan Campaign and the March to Kandahar.
"When the Queen awarded medals to her officers and men who has taken part in the Afghan campaign and in the expedition to Kandahar, she did not forget Vonolel. Lord Roberts hung round the animals neck the Kabul medal, with four clasps, and the bronze Kandahar star. The gallant horse wore these medals on that day in June when the nation celebrated the Queen's Diamond Jubilee"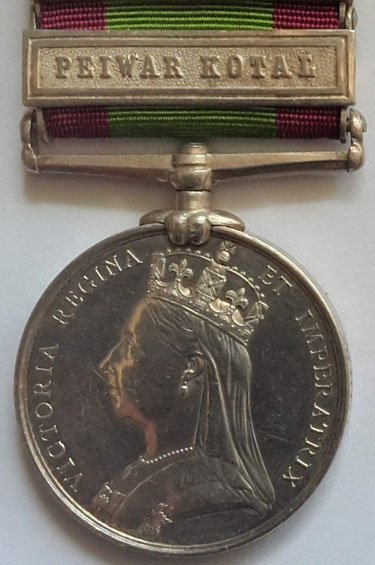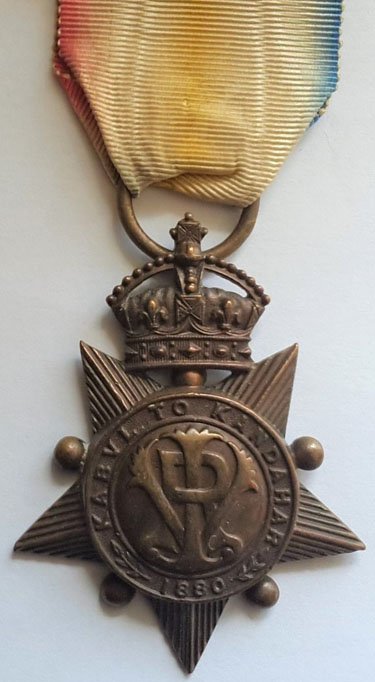 So read The Irish Times of October 21, 1899.
Much more information on the horse can be gathered from an earlier piece however, dating from January of the same year, when Vonolel was still living. In it, it was noted that Vonolel had come to England "having been practically all over the world with his master". He was described as "..a type of the highest class of Arab charger" and it was noted that "he traces his descent from the best blood of the desert."