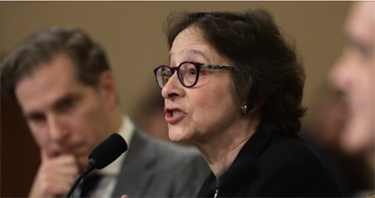 Facebook makes sure that the same rules against violating liberal taboos are evenhandedly applied to people on the left, right, or center. Western Journal:
A powerful player on Facebook's new content oversight board infamously mocked Barron Trump during last year's impeachment hearings, sowing doubt in the social media platform's promises of unbiased moderation.

The selection of Pamela Karlan, a professor at Stanford Law School, was announced Wednesday by Facebook, according to CNBC.

Karlan will sit alongside 19 other experts and professionals on a board created by the social media giant to help police content.

"It is our ambition and goal that Facebook not decide elections, not be a force for one point of view over another, but the same rules will apply to people of left, right and center," Michael McConnell, one of the board's co-chairs, told reporters, according to CNBC.