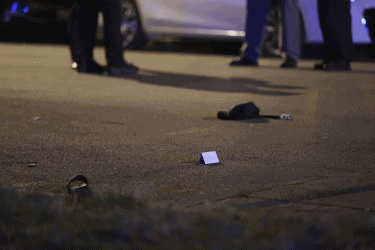 Markers placed next to shell casings where a child was shot near the of corner West Haddon Avenue and North Honore Street in East Ukrainian Village, Chicago, Wednesday, August 18, 2021.
"In the worst year in Afghanistan, 2010, the U.S. suffered 440 troops killed in action. So far this year in Chicago, 480 people have been shot to death. When will the U.S. begin its withdrawal from Chicago?"
Glenn Reynolds: Might as well. The place is clearly incapable of governing itself.