13 Jun 2022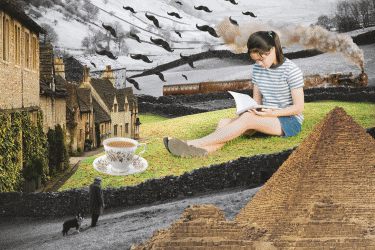 The Wall Street Journal amusedly reports:
Agatha Christie became famous in the 1920s as a mystery writer.

For younger generations, she's the next hot thing.

Shashwata Roy, a 17-year-old fan of space and computers, tweeted in March that Ms. Christie's 1926 novel "The Murder of Roger Ackroyd" is an "absolute must read…review coming up."

The student in Kolkata said he planned to read all her novels. "The unique way of storytelling is something I think is very rare nowadays," he said.

The British author may be long gone, but her fictional whodunits—often solved by an elderly British lady or a fussy Belgian detective—have made her a star with fans more used to streaming Marvel movies or scrolling through TikTok—where videos labeled with the tag #AgathaChristie have racked up more than 26 million views.

"Agatha is sparking with younger readers, and I don't see that with any other writer from her period," said Devin Abraham, owner of the Once Upon A Crime mystery bookstore in Minneapolis. Customers who ask for books by Raymond Chandler and Dashiell Hammett—both contemporaries of Ms. Christie—are generally in their 50s or 60s, said Ms. Abraham.

"Who's that? I have never heard of Raymond Chandler," said Ari DiDomenico, a 17-year-old Christie fan in San Diego. She said classic novelists, such as Jane Austen, didn't hold her attention since the "language was too old-timey[! -JDZ]."

"Agatha Christie's writing style is more to the point, and the pacing works really well," she said.
HT: Karen L. Myers.