05 Nov 2018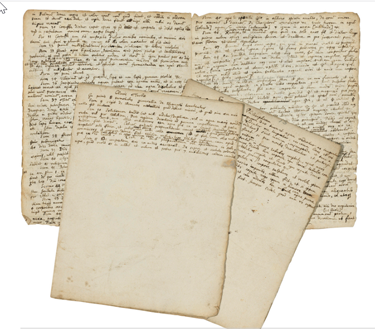 At Christie's, and on-line auction November 8:
In Isaac Newton's own hand:
In Latin, four full pages and three partial pages of text, on three bifolia, 203 x 155mm, the text on one page partially written in inverse orientation.
Notes on the Turba Philosophorum, one of the most influential of all alchemical texts, a Latin translation of an Arabic anthology of pre-medieval alchemical texts, whose origins may be seen in an attempt to apply Greek alchemy to Islamic science.
Estimate: GBP 80,000 ($100,800) – GBP 100,000 ($130,000).