Category Archive 'Battlestar Galactica'
06 Nov 2013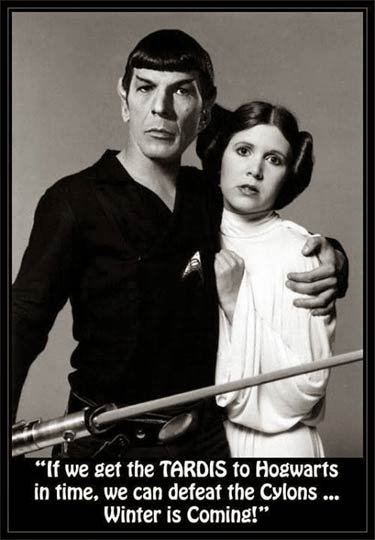 Via My[Confined]Space.
29 Aug 2008

———————————–
Hat tip to Benjamin Duranske.
10 Mar 2007

Dave of Garfield Ridge gets to visit the Vancouver set of the favorite current television show of many intellectuals, the Sci Fi channel's Battlestar Gallatica.
Dave gets to tour the program's sets, and even hobnobs with a number of members of the cast, including Edward James Olmos, who discloses that this season
the show was heading into a dark place, even going so far as to call series creator Ron Moore "a real sicko" for what he was doing.