09 Sep 2019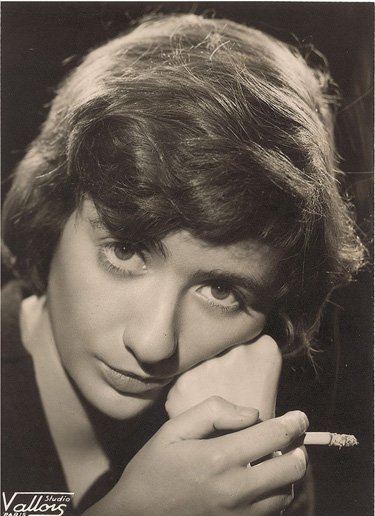 Today is Françoise Sagan Day at Never Yet Melted.
In the New Yorker recently, on the basis of no particular occasion, Rachel Cusk remembered Françoise Sagan, the French teenage gamin who produced a short novel that meteorically became an international best-seller in the late 1950s.
The obituaries that followed Françoise Sagan's death, in 2004, were full of the sense of… failure. She had become, we were told, a tragic figure: destitute, isolated, tainted by scandal and alcoholism. She had, of course, produced many books, but none as successful and hence as troubling to history as her first, which was published when she was just nineteen. In that book, "Bonjour Tristesse," she described the hedonism and amorality of youth, the hedonism and amorality of well-heeled French intellectuals, the hedonism and amorality of postwar Europe on the cusp of the sixties. Not surprisingly, it was the hedonism and amorality of her life that interested the obituary writers. For there it was, her fetter, her fate: from this slender, misunderstood novel, and from its young heroine, Cécile, Françoise Sagan never escaped. "Bonjour Tristesse" concludes with a fatal car accident, and three years after its publication Sagan, whose love of dangerous driving forms part of the legend of her life, sustained severe head injuries when her Aston Martin crashed at high speed. The disappointment among the obituary writers that the author did not submit then and there to her fictional destiny was palpable.

The hedonism and amorality of "Bonjour Tristesse" is of a most artistically proper kind. Morality, and its absence, is the novel's defining theme: in this sense, Sagan is far more of a classicist than others of her existentialist brethren, such as Sartre and Camus. Certainly, she concerns herself with the twentieth-century problem of personal reality, of the self and its interaction with behavioral norms, but in "Bonjour Tristesse" those norms are as much psychic as they are societal. Cécile, a motherless seventeen-year-old whose permissive, feckless father has provided the only yardstick for her personal conduct, offers Sagan a particularly naked example of the human sensibility taking shape. Cécile's encounters with questions of right and wrong, and with the way those questions cut across her physical and emotional desires, constitute an interrogation of morality that is difficult to credit as the work of an eighteen-year-old author. What is the moral sense? Where does it come from? Is it intrinsic? If not, does that discredit morality itself? These are the questions that lie at the heart of Sagan's brief and disturbing novel.
I read "Bonjour Tristesse" when I was young and remember it with affection for delivering a glimpse, startling and alarming to straight-laced, petite bourgeois, provincial Americans like myself, into a far more glamorous and sophisticated upper class French world of hyper-refined sensibilities and sin.
The New Yorker's unexpected blast from the past brought back such memories that I had to blog it, and when I went looking for a suitable image, I found both a long article (in French) on Sagan's passion for automotive speed and her delightfully colorful Telegraph obituary, both of which demanded quotation. So the irresistible Françoise Sagan is getting three blog postings, not one.
What can I say? She was indubitably the sort of girl that Conrad's Marlow would describe as "one of us."