18 May 2016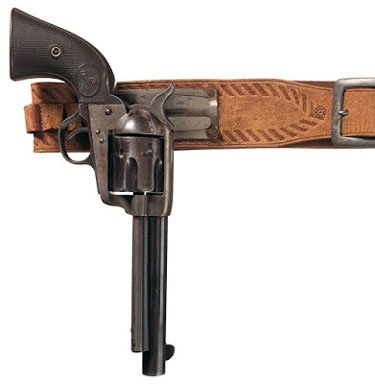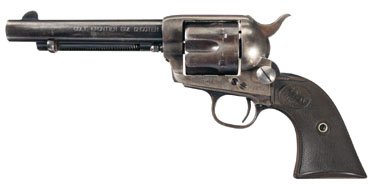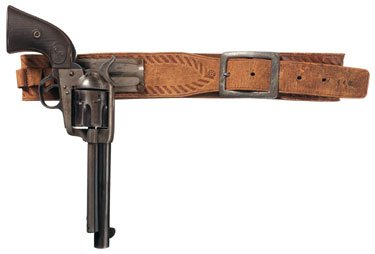 The Bridgeport Rig was patented by Louis S. Flatau of Pittsburg, Texas in 1882 and manufactured by the Bridgeport Gun Implement Co., of Bridgeport, Connecticut. One's Colt Peacemaker could be drawn quicker by simply sliding it in a straight line forward from its clip, and it could even be fired potentially faster still by leaving it attached and just swiveling the gun.
I've heard of this before, but Fred Sinclair has some details I didn't know. Apparently, they actually sold 500 of the rigs to the US Army. It's not hard to see that soldiers wouldn't like them. A Bridgeport Rig could be just the thing tucked away under your long coat for a night gambling in the town saloon, but it would be a trifle insecure, bouncing around on top of a horse, and for field duty you'd want a holster with a flap, not an arrangement that left your expensive revolver completely exposed to the weather.
Elmer Keith wore a Bridgeport rig as did James Gillett when he was Marshall of El Paso, Texas in the 1880s; it is sometimes referred to as the "Gillett Rig" for this reason.