26 Aug 2014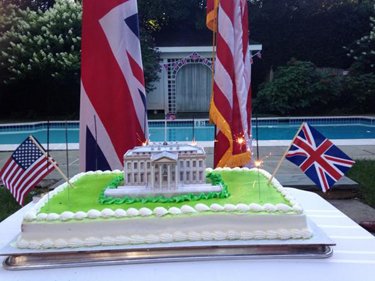 The British Embassy in Washington commemorated the recent 200th Anniversary of the Burning of Washington by tweeting a photo of a cake in the form of the White House with the witty message:
Commemorating the 200th anniversary of burning the White House. Only sparklers this time!
Some Americans were appropriately amused, like Joanna Tompkins who awarded a: hat tip for the sheer ballsiness of this post!
But there are sufficient numbers of the pious and easily-offended out there that, before very long, the Brits were issuing an apology. At least, they did not remove the original tweet, though.