07 Jan 2022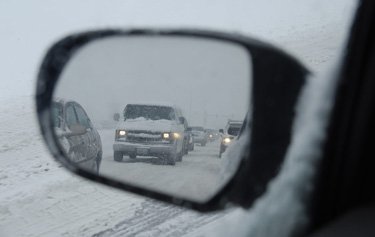 Carmel Richardson was moved by the snowstorm stopping traffic on Interstate 95 in Virginia trapping motorists in the cars, in some cases for over 24 hours, while the soon-to-be-outgoing Northam Administration did nothing to help to comment wittily in the manner of the late Robert Frost:
Whose road this is I think I know.
His house is in the city though;
He will not see me stopping here
To watch the road fill up with snow.

My little car must think it queer
To stop without an exit near
Between Glenn Ruther and Dumfries
The whitest evening of the year.

I give my weary head a shake
And ask if there is some mistake.
The only other sound's the beep
Of countless cars stuck next to me.

They say the sun has melting powers
But I have waited hours and hours,
And miles to go before I sleep,
And miles to go before I sleep.
HT: Karen L. Myers.