10 Aug 2013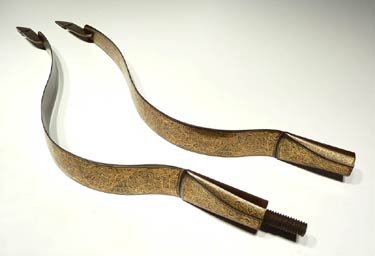 A 19th century Indo-Persian Steel Bow sold last year at Christie's for £30,000 ($48,840).
Apparently, steel bows began replacing composite bows in Central Asia in the 16th century. Steel bows were superior with respect to having no need to be unstrung when not in use.
This take-down example is a remarkable piece of craftsmanship, made entirely of Damascus steel and completely inlaid on the front with 24 karat gold koftgari decoration.
From PaleoDirect.com
Hat tip to Sari Mantila.