21 Feb 2015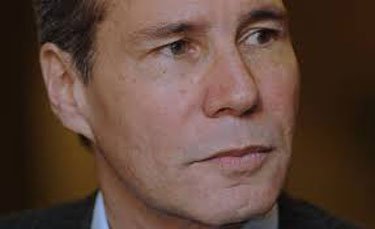 Natalio Alberto Nisman, 1963-2015
DEBKAfile, the Mossad mouthpiece, claims to have the inside story on the assassination last month of Argentone prosecutor Natalio Nisman by a supposed Iranian defector.
A special investigation conducted by debkafile's intelligence, Iranian and counter-terror sources has discovered that the Argentine-Jewish prosecutor Natalio Alerto Nisman, 51, was murdered on Jan. 18 by an Iranian agent, who had won his trust by posing as a defector under the assumed name of Abbas Haqiqat-Ju. His killer struck hours before Nisman showed the Argentine parliament evidence that President Cristina Kirchner and Foreign Minister Hector Timerman had covered up Iran's complicity in the country's worst ever terrorist attack, the 1994 bombing of the Buenos Aires Jewish community center in which 85 people died, two years after 29 people were killed by a blast at the Israeli embassy.

Nisman's evidence had it been presented would have ultimately proved Iran's culpability in the two terrorist attacks. …

Nisman had made the powers-that-be in Tehran jittery, because a) he was ambitious, honest and a courageous searcher after the truth; b) he was Jewish and had active connections with Israel; and c) in pursuit of his inquiry, he spread his net wide to include contacts with the Israeli Mossad and the American CIA.

Furthermore, in 2006, after three years on the job, the prosecutor had put together an intelligence file on the unbelievable scope of Iranian intelligence penetration, using Lebanese Hizballah agents, deep into the government and intelligence establishments of many Latin American countries – not only Argentina, but also Brazil, Uruguay, Chile, Surinam, Trinidad-Tobago and Guyana. …

Iran's security organs are no strangers to political assassination at home and among its exile communities, in such places as France, Austria and Germany.

But at first, they tried to win the Argentinean round by bribery, which had always worked before in Buenos Aires. For $10 million, Carlos Saul Menem (Argentine president from 1989 to 1999) and his minions agreed to close the investigation of the two terrorist bombings in its tracks.

Tehran handled President Kirchner differently. She was promised economic and trade benefits for Argentina, along with financial perks for government and intelligence heads.

debkafile's Buenos Aires sources report that, at first, Kirchner feared that Nisman's sudden demise would bring her under suspicion at the cost of her presidency. But Tehran assured her through their private channels of communication that the deed would be accomplished cleanly without leaving the slightest trace.
Read the whole thing.