03 Aug 2019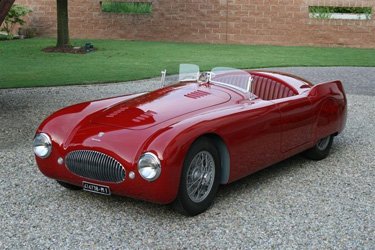 1947 Cisitalia 202 MM Nuvolari Spider.
Since the 202 never made large scale production and all the cars were handmade, the small talented group at Cisitalia, including Carlo Abarth, Dante Giacosa and Giovanni Savonuzzi, made several variants of the 202. Of the more important versions, the SMM Nuvolari Spider was built and named after a class victory at the 1947 Mille Miglia by famed driver Tazio Nuvolari. It is easily identified by its large rear fins, twin windscreens and usual Italian red paint scheme.

In total, around 200 cars were made which made a large impact on the later marques, including Abarth's later range of cars.