26 Sep 2016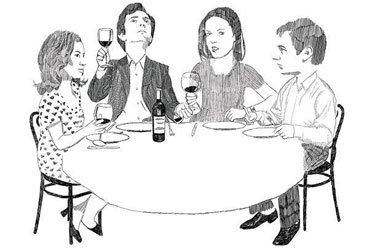 Tim Black argues that choice of life-style has become politicized which in turn has inflamed politics.
In one of his last speeches as Labour leader in 2006, [Tony] Blair said that the new debate in politics was not left against right, but 'open vs closed' – openness to immigration, to diversity, and so on. And he was right. Politics has been waged as a war on those with supposedly 'closed' minds, those who 'cling' to older traditions and rituals, those who, in the case of Brexit, prefer a national democracy to a transnational oligarchy. And this year, the 'closed' fought back.

But there's something else, too. Not only has culture been completely politicised, and turned into an object of public contestation; politics has also become culturalised, aestheticised. It has been turned into a way of expressing oneself, of marking one's distinction to others, of showcasing one's superior political taste – a question, as one Guardian journalist put it, of 'who we are'. Being political today – whether that involves expressing one's feminism, or proudly proclaiming 'black lives matter' – has become a way of saying something determinate not about the world, but about oneself, and, in the process, negating others. Conservative lettrist Joseph Epstein calls this new political type 'the virtucrat' – 'the new prig… [who] will nail you for not having his opinion on Israel or the environment'. He is 'a moral snob', Epstein continues; 'not only is he smug about the righteousness of his views but he imputes bad faith to anyone who doesn't share them'.

And this is a profound problem. The aestheticisation of politics, the emergence of an intense political snobbery, lends debate an intractable, compromise-defying quality. It comes to appear not just as a conflict between utterly incompatible ways of life, but also as an intensely personal conflict, where arguments take the form of personal insults, and electoral defeats are experienced as personal affronts. In the strangely emotional reaction of Remainers to the referendum result, which included vituperative columns about racists in our midst, public tears and, absurdly, post-vote marches, one can see the the flipside of the polticisation of culture and lifestyle; the stylisation of politics, its mutation into a means not of winning the support of others, but of asserting their inferiority, of casting their lives into arbitrariness.
Read the whole thing.
Hat tip to Matthias Storme.