29 Nov 2018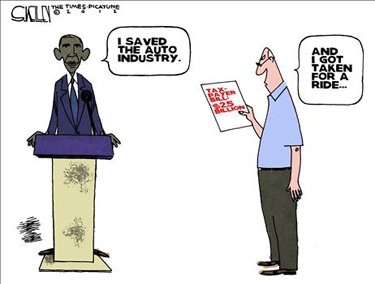 Kevin D. Williamson points out that saving GM cost a lot and did not actually work.
General Motors just shared some very bad news: It is closing five factories in the United States and Canada, eliminating 15 percent of its work force (and 25 percent of its executives), and getting out of the passenger-car business almost entirely to focus on SUVs and trucks. President Donald Trump threw a fit, but GM shrugged him off. The facts are the facts.

What did U.S. taxpayers get for their $11.2 billion bailout of GM? About ten years of business-as-usual, and one very expensive lesson.

Bailouts don't work.

Never mind the moral hazard, the rent-seeking, the cronyism and the favoritism, and all of the inevitable corruption that inevitably accompanies multibillion-dollar sweetheart deals between Big Business and Big Government. Set aside the ethical questions entirely and focus on the mechanics: Businesses such as GM get into trouble not because of one-time events in the wider economic environment, but because they are so weak as businesses that they cannot weather one-time events in the wider economic environment. GM's sedan business is weak because GM's sedans are weak: Virtually all of the best-selling sedans in the United States are made by Toyota, Honda, and Nissan. The lower and middle sections of the market are dominated by Asia, and the high end of the market by Europe: Mercedes, Audi, BMW. GM can't compete with the Honda Civic at its price point or with the Audi A7 at its price point. Consumers like what they like, and they aren't buying what GM is selling.