27 Feb 2015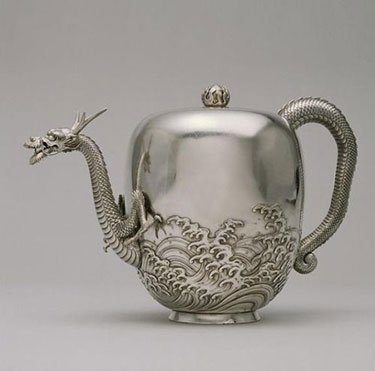 Miyata Nobukiyo: Dragon Teapot, c.1876, Walters Art Museum, Baltimore.
A well-modeled oriental dragon and Hokusai-style waves ornamenting a teapot with chaste, classical Adam lines.
When the Imperial Government banned the carrying of swords in 1876, makers of tsuba (Japanese sword guards), like Miyata Nobukiyo (Goto School, 1817-1884) found themselves obliged to apply their skills, formerly used to ornament the weapons of aristocratic warriors, to luxury products designed for Western sale.
Via Ratak Monodosico.