25 Aug 2015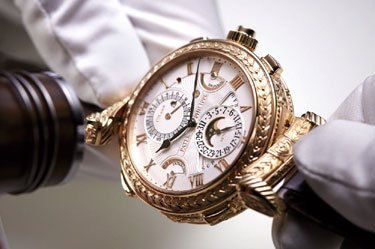 Built to celebrate the company's 175th anniversary, the Patek Philippe Grandmaster Chime Ref. 5175 is so complicated that it is absolutely fascinating to watch it being designed and built.
Link to the 10:37 video is here.
Patek Philippe page
It is also so expensive ($2.6 million) that buying one would give Donald Trump pause.
I thought the end result is all-in-all a bit too much, but I still loved watching the video.
The video link came to me in an email from a fly rod building list.