29 Aug 2014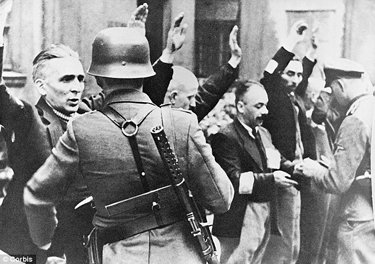 Financial Times article: Martin Amis on Hitler and the Nature of Evil.
Newly detrained at Auschwitz in February 1944, and newly stripped, showered, sheared, tattooed, and reclothed in random rags (and nursing a four-day thirst), Primo Levi and his fellow Italian prisoners were packed into a vacant shed and told to wait. This famous passage continues:

. . . I eyed a fine icicle outside the window, within hand's reach. I opened the window and broke off the icicle but at once a large, heavy guard prowling outside brutally snatched it away from me. 'Warum?' I asked him in my poor German. 'Hier ist kein warum' (there is no why here), he replied, pushing me inside with a shove.

There was no why in Auschwitz.